Auction Wine Tasting- January 19, 2018
Tickets are now available for the St. John Auction Wine Tasting on Friday, January 19th at 7 pm in Egan Hall. We will have over 25 amazing wines to sample and cast your vote for your favorite wine to be offered at the Gala Dinner in April. If you liked what you tasted, you may purchase a bottle or two to bring home! We will have savory and sweet bites, beer and non-alcoholic beverages to enjoy.  All guests will be entered into a drawing to win a selected Magnum of wine. Grab a friend and join the fun! Tickets are $35 per person.
We will need some volunteers to share their time and talent with us to help set up, serve, clean up and donate food – visit our sign-up genius to volunteer! All proceeds will go to the school's operating budget.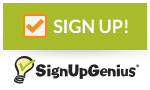 Second Procurement Turn-in
The next official St. John Auction procurement drop-off is Wednesday, January 17 at morning drop-off; simply hand in your Auction item(s) with your procurement form (found here) when you drop-off your kids and you will be done! For ALL those families who have turned in your procurement items or forms by January 17th, you will be entered into a raffle for two complimentary tickets to the St. John Wine Tasting on Friday, January 19th. Thank you for your generosity.
Auction Sponsors
We would like to thank the following companies for sponsoring the St. John Auction:
Albert Law (Greg Albert)
Animal Surgical Clinic (Alex Aguila)
Ballard Pediatrics
Ballard Pediatric Dentistry
The Car Wash Palace (Larry Norton)
Domino Beauty Boutique (Michelle Vierra)
Downtown Seattle Dentists (Alice Dellisanti)
Evans Family Insurance (Jennifer Evans)
Folktown Counseling (Robert Deeble)
Greenwood Physical Therapy (Mike Osaki)
Guidant Financial (Katie Burckhardt)
Lars Marketing (Ryan & Sarah Burt)
Nelle Steele Research (Nelle Steele)
NW Pediatric Dentistry (Jeff Marks)
Overland Real Estate (Tim & Liz Overland)
Rub-a-Dub Dog (Carrie Schenken)
Salinas Contstruction (John Salinas ll)
Smile Ballard (Dominick Curalli)
UNITS Storage (Viden Nedialkov)
If you would like to sponsor the Auction, please visit the Auction webpage to find a description of sponsorship levels and an agreement form.
Thank you for your continued support of the annual St. John Auction; money raised goes directly to the school's operating budget.
Questions?
Karen Bombino (karegunther@yahoo.com), Kristen Capka (kristendambach@hotmail.com) or Auction (fundraising@st-johnschool.org)